This project is dedicated to hosting exclusive offers of unique investment properties for sale all over the world. I work with selective groups of owners, presenting properties on exclusive basis and with agents, promoting properties that they represent. Project Coordinator: Helen Riabinin, Real Estate Broker, Toronto, Canada
LUXURY RESIDENTIAL PROPERTY
This includes all types of high-end residential property that would be suitable for accommodation of small groups of people on the short term basis. Such properties can be used for special occasions like weddings, concerts and business tours, as a rehabilitation facility, or for holidays, etc. One of the main requirements for such properties would be ensuring a privacy and luxurious environment.
This category includes hospitality properties such as small boutique hotels, bed&breakfasts, resorts and lodges. They are mostly located in urban centers and in the surrounded recreational areas. Another type of properties associated with this section are established rental buildings and industrial buildings that could be converted into hotels and recreational facilities.
This includes vineyards, orchards and hobby-farms, specializing in growing exotic agro cultures and livestock. In addition to growing and processing, such businesses can offer tours, entertainment and catering to visitors , selling them wine, cider, honey and other products, as well as providing a space for different events and accommodation.
This section includes different types of commercial real estate. For example, industrial buildings that can be converted into new facilities for different use, such as co-working space, creative studios and shared office space facilities. Or residential and commercial buildings that can be remodeled and converted into small hotels. This can also include buying old houses for further demolition and building modern houses.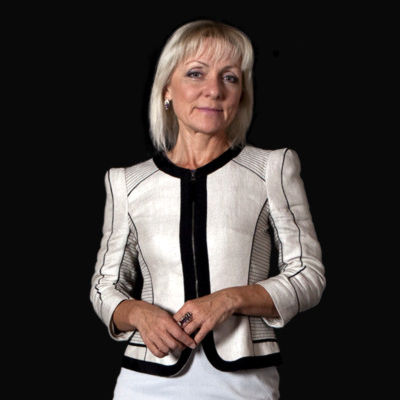 Helen Riabinin, Project Coordinator
Helen Riabinin is a veteran of Canadian Real Estate Industry with many awards and achievements. For many years she has been working mostly with foreign clients and high-end real estate. Helen Riabinin specializes in presenting very unique properties from all over the world, including in Canada. When selecting such properties, the main focus is on their investment attractiveness.